Pastor Friedrich N. Wolf (served 1884-1902)
The origins of Pastor Wolf remain obscure. He was a resident of Ohio in the early 1880's and arrived in Tacoma in March 1884. For the next 18 years he ministered to the needs of the German speaking Lutherans in and around Tacoma and ultimately organized and founded St. Paul Evangelical Lutheran Church in Tacoma. Pastor Wolf's final years remain as obscure as his early beginnings. After announcing his retirement plans to the St. Paul Church Council in early 1902, he and his wife Louise made plans to move to California where their son resided.
Pastor H. Viestenz (served 1902-1903)
Pastor Viestenz, a resident of Winona, Minnesota, arrived in Tacoma in October 1902 to succeed Pastor Wolfe. It is reported that during his pastorship the parsonage on south 27th street, which still stands to the east of the present church building, was constructed. Apparently Pastor Viestenz assisted in the construction of the building. Later occupants of the parsonage commented on the "uniqueness" of the structure. Reportedly,, none of the windows or doorways are perfectly square. It has been speculated that neither Pastor Viestenz nor his assistants used a square or level during construction of this dwelling, which endured to serve five other pastors and their families. Pastor Viestenz's service to the congregation was curtailed by failing health. On August 30, 1903 he surrendered his duties as pastor of the congregation to engage in private business. During the years 1904 and 1905 he worked as a bookkeeper for H.J. Miller, a wholesale dealer in butter, eggs, cheese and oysters. By 1906 he was no longer listed as a resident of Tacoma and it is presumed that he returned to the Midwest.
Pastor August Gerhard Ernst (Served 1903-1907)
Pastor Ernst arrived in Tacoma from Watertown, Wisconsin. He was a graduate of the Wisconsin Synod Seminary and he was ordained as a pastor on August 23, 1903 at St. Paul Evangelical Lutheran Church in Tacoma. Among Pastor Ernst's accomplishments while in local residence was the establishment of Grace Congregation in Yakima. On Sunday, October 22, 1905, Pastor Ernst met with several individuals and together they formally organized the German Evangelical Lutheran Church of North Yakima, Washington, now known as Grace Evangelical Lutheran Church. Pastor Ernst conducted the first service on the same day. Pastor Ernst served the needs of his Tacoma congregation until July 21, 1907.
Pastor Reinhold Ave-Lallemant (served 1907-1918)
Pastor Ave-Lallemant assumed his duties as a pastor to St. Paul congregation at a time when the church was growing and expanding. It was his during his pastorate that a decision was made to construct a new church building, which the congregation occupies to the present day. It was during Pastor Ave-Lallemant's ministry that the translation from German to the English language in worship services was made. It was also during this period that St. Paul's became independent of Synodical support. Pastor Ave-Lallemant accepted a call to a congregation in Minnesota and left Tacoma in November 1918.
Pastor Arthur Sydow (served 1919-1947)

Pastor Sydow served the Wisconsin Synod as a camp pastor in Texas during World War I. In 1919, he accepted the call to serve as Pastor of St. Paul Evangelical Lutheran Church in Tacoma. In the years immediately following his arrival, the $5000 debt on the earlier construction of the church building was liquidated. It was through Pastor Sydow's efforts that Faith Mission (now Faith Lutheran Church) in Tacoma was started. He also reopened Zion Mission, a Wisconsin Synod congregation in Rainier, Washington. In 1944 he celebrated the 25th anniversary of his ministry as well as the 50th anniversary of the establishment of St. Paul congregation. In 1947 Pastor Sydow accepted a call to a mission church in Zillah, Washington, where he labored another 10 years in the Lord's service. He and Mrs. Sydow retired to Omak, Washington in 1958, where he died in 1963.
Pastor Walter Amacher (served 1947-1955)
Pastor Amacher arrived in Tacoma in the spring of 1947. He served the congregation faithfully for 8 years until his ministry was abruptly terminated by a fatal heart attack. To show their appreciation for his years of service, the congregation had the pipe organ electrified and dedicated this improvement to Pastor Amacher's memory.
Pastor Paul G. Madson (served 1955-1959)
Pastor Madson had been called to assist Pastor Amacher while he was recuperating from an earlier attack. Pastor Madsen assumed full pastoral responsibility in December 1955. In 1959 he accepted a call to Thompson, Iowa. He served as special guest speaker at the special centennial service in 1984. In his later years, he lived in Mankato, MN. The Lord called Pastor Madson home to heaven in March 2018 at the age of 90.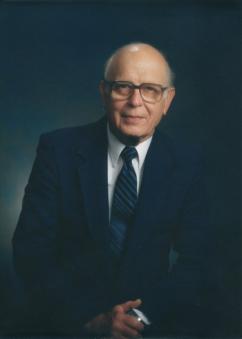 Pastor George Frey (served 1959-1990)
Pastor Frey accepted the call extended to him in the fall of 1959. On November 29th of that year he was installed as a pastor of St. Paul Evangelical Lutheran Church by Pastor Nitz. During his years of service a new parsonage was purchased, property (intended as a site of a future new church) was purchased and later resold and the congregation expanded to include members and to conduct services at Evergreen Lutheran High School in Dupont, Washington. The 50th anniversary of the dedication of the present church building and both the 75th and 100th anniversaries of the establishment of St. Paul congregation are among the events that occurred during Pastor Frey's ministry. Pastor Frey retired from the ministry in 1990 and remained at St. Paul's until the Lord took him to heaven in 2011.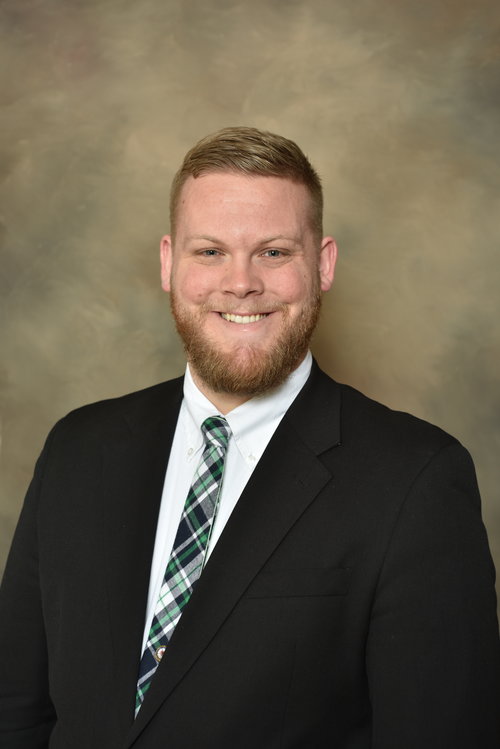 Pastor Geoffrey Rue (served 2017-2019)
Pastor Rue came to Tacoma from Wisconsin. He was assigned to serve St. Paul's in May 2017 and he became the first ever associate pastor in the history of St. Paul's while working with Pastor Birsching. Pastor Rue was designated to be St. Paul's outreach pastor. During his two years of service, he helped establish many outreach programs which allowed St. Paul's to share God's Word with many people in Tacoma. Pastor Rue also helped Pastor Birsching while he served as vacancy pastor at Faith Lutheran Church, Tacoma for eleven months. Pastor Rue's ministry was supported with a special financial gift. When St. Paul's could no longer financially support two pastors, Pastor Rue accepted a call to serve at St. Paul Lutheran Church in East Troy, WI in July 2019.